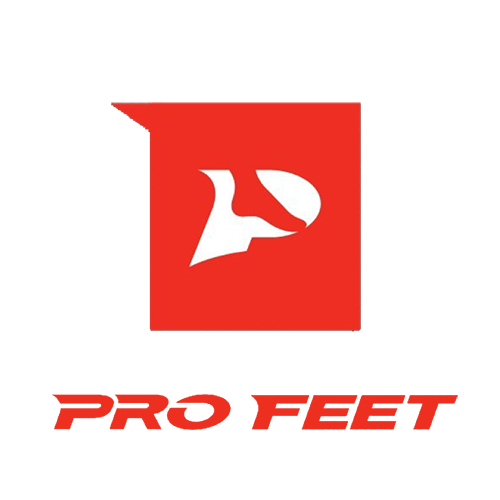 Pro Feet, Inc., is a privately held company based out of Burlington, North Carolina. Founded in 1979, they have been growing profitably for over 36 years, entering into their second generation of operation.
The Pro Feet Custom Sock business has taken on a life of its own. They are now producing 2 types of Custom Socks, the most popular of which is their Custom Knit-in program. This program allows you to add your logo or name to several preset styles. Pro Feet can return such orders in as few as five weeks and in some cases as few as two weeks. Their other program is Custom Sublimated Socks which are extremely high definition designs that can be printed onto 3 pre knit styles. These are Over the Calf, Crew (the most popular), and Quarter Length (the newest option). Such orders are typically ready to ship in three to four weeks anc can be paired ithe their sublimated Arm Sleeves to complete a team or business uniform package.
Pro Feet can also can produce Private Label Programs with any of the currently offered styles or they can take your original designs and create your own brand of Private Label socks.