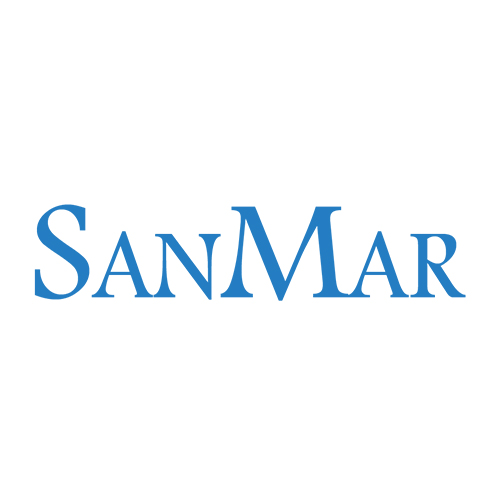 Your Story, Our Canvas
A concert t-shirt that rocks. That sharp polo shirt stamped with company pride. The local softball team's cap. A business traveler's bag sporting a slick logo. It's what SanMar is all about — activewear and accessories that unite people and build up teams, groups and communities.
Screenprinters, embroiderers, athletic dealers and promotional companies count on us for stylish, top-quality apparel that becomes canvases for decoration. Sanmar t-shirts, polo shirts and outerwear showcase a unifying spirit that lingers long after they're worn. You may not know it but SanMar's products show up everywhere — at sports arenas, schools, coffee shops and restaurants, fun runs and walks, and local businesses.
At SanMar, treating people like family is spun right into our DNA — like cotton into t-shirts. Their founder, Marty Lott borrowed the name SanMar from a business his father originally named after him and his sister, Sandra. Today the Lott family continues to steer SanMar's industry leadership with simple, timeless principles. Sanmar counts its employees and those who work for their suppliers as family, too. It's why they value global human rights, ecological stewardship and community engagement. Their call to Be Nice reaches across the hall and around the globe.